Are you looking for a place...
where you can let loose, and follow a movement practice that feels just right for you? A safe space where your ambitions and goals are reciprocated, supported and kept accountable? A place, where you have all wisdom bundled together, on physical strength and mobility, mental clarity and healthy habits that keep you going – no matter where you are in the world.
Then stop searching – this is it! You found it!
The Bayside Membership is your new virtual Health Hub. Get excited for a video library with 70+ & growing Pilates Videos, Masterclasses from Guest experts all about holistic health and movement. This is your place where you get individual support, throughout group-live-trainings and workout plans that serve and challenge you at the same time.
Doors open until Wednesday October 3rd, 11:59pm
Welcome to the Pilates Bay Community! The Bayside Membership combines my passion for connection, community, conscious movement and holistic health, on and off the mat.

Why do I share all this now? Because I think mental and physical strength, a healthy lifestyle and support of a loving, strong community should be accessible to everyone. It's no secret that only together we can go further than far – beyond our wildest dreams.

With TBM you learn how to set yourself up for long term consistency, building sustainable health, no matter where you go. For a life full of physical and mental freedom, mobility and resilience.

Feel invited to make that step and join the tribe of big goals, courage and commitment. Always by your side: Welcome to your own personal Bayside!
A Video library of 70+ and growing Pilates classes for you to enjoy on any device, at any time. 
A monthly live Workout together with likeminded people, offering you the space to ask questions and to get to know your peers.
Monthly Masterclasses from Guest Experts in the Industry & Lena herself.
Reserve your spot for all health knowledge from A to Z for 14,99€ - doors are now open for a few days:
You have immediate access to all masterclasses, as soon as you are part of TBM!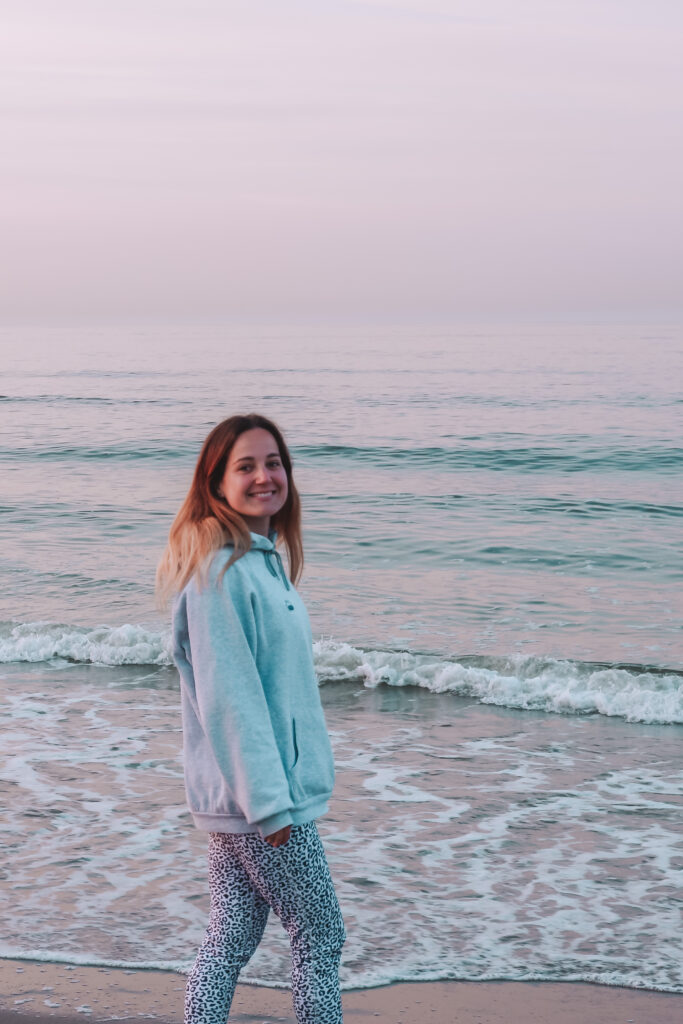 How do I know if the membership suits me?
It's not the right place for you if you:
What our members are saying
"I think the platform is so well organised and structured, not too many videos that its overwhelming and also not too little, there is always something I can do depending on which mood I am in or which time of the day it is. It feels so good to move and it is also very stimulating that Lena is talking about mindfulness and the body awareness in her videos and motivating you.
"I don't live in a city, so I was looking for a way to follow Pilates classes online. But because of my back- and joint problems, I am very critical in the way lessons are given but with Lena I know that she is a very good teacher. The video library gives me a lot of choice, both in lessons and length. "
"Lena is a wonderful teacher and am very happy with the online classes I participated in. I am very happy that I can now continue with Pilates classes given by an incredibly good teacher everywhere I stay."
Invest in the only things you buy that makes you richer: movement & connection!
14,99- per month. After 3 months cancel anytime.
Doors are open now, for only a few days:
The Bayside Membership offers you a virtual place, in the comfort of your personal space (or wherever you feel home), to move freely. You deserve to prioritize your health, to get (back) in touch with your body and mind and to make the most out of your time on (& off) the mat. It's more than Pilates, it's a philosophy, a lifestyle.