a 3 months journey for the curious kind who is ready to (re-)awake their optimal physical and mental condition
You can do it all but you'd like to go beyond your limits...
You are the ambitious kind who is balancing private and professional life at a glance. You are the one who goes forward, who has tried different workout styles to find YOUR kind of training: high intensity, running, body pump, spinning, regular gym practice….
Yet, there are exercises, moments and situations in which you would wish for more guidance. You would like to learn and understand the root of your joint paint or muscle tension and how to re-awake your best form, best condition and upgrade your overall fitness.
You are here to learn, to grow and achieve your individual best-form!
Happy Welcome to "Awaken"
Throughout our 3 months journey we get your body (back) into alignment, upgrade daily habits & nutrition, unlock your spine and free your body from any tension, worries or discomfort to step into the athlete that already lives within you – as a mindful mover, ambitious sports enthusiast or intentional practitioner. We re-awaken your inner strength & flexibility to grow beyond any limitation.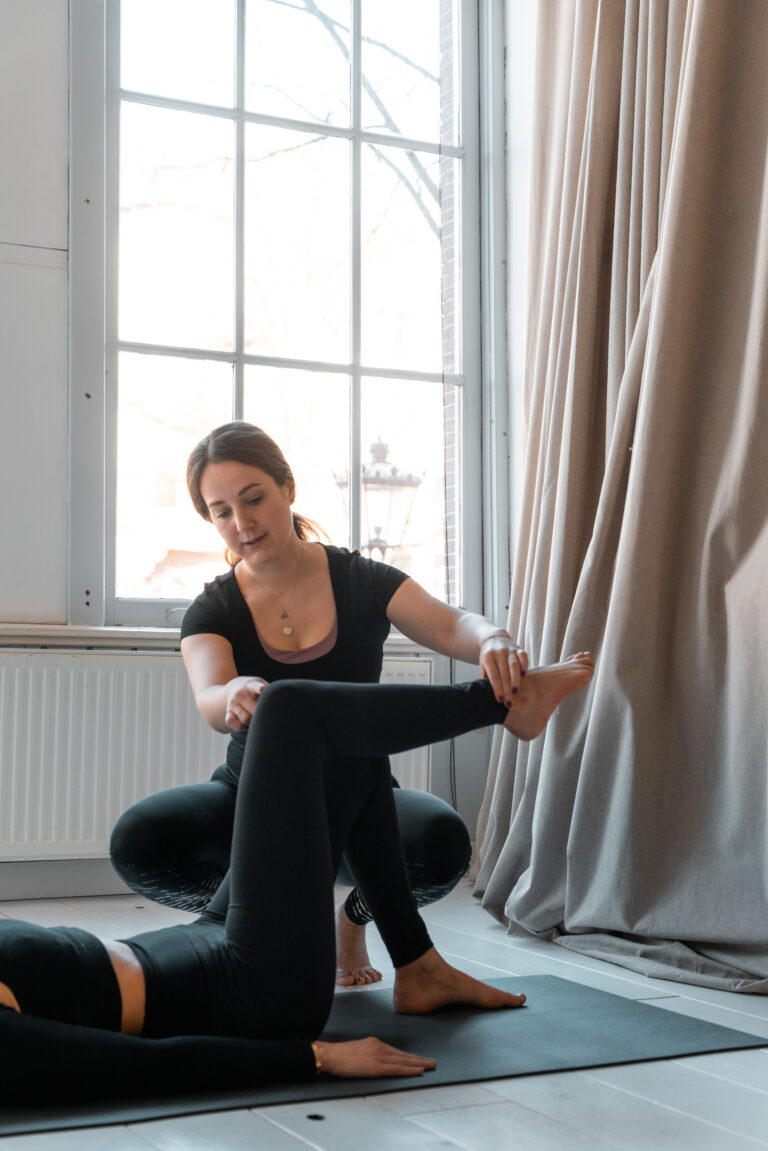 I am Lena, Founder of Pilates Bay Online.
Pilates came into my life in the early ages, as my mother owns a studio herself in Germany which was one of my biggest playgrounds. It took me a journey to the other side of the world to fall for the sport too.
I've been into fitness my whole life, yet got certified in Pilates only at the age of 25, at Pilates Bodymotion (Polestar oriented) in Cologne. Since then I am passionately teaching this method and advance my clients health state. 
I have a huge passion for conscious movement, correct anatomical alignment and understanding your own body holistically. 
In my classes you will find stability and softness coming together with the intention to let you live life with a smile. 
For me this is not just my work, but a lifestyle. You want to make that change too? Then welcome to my world! 
What students have experienced before:
"Lena helped me get started with Pilates and showed me all the basics, from learning how to properly breath through the exercises to how the equipment works. I never expected to be able to train like that within an hour and without even having to sweat. I feel relaxed, fully stretched and full of energy after every class and I could see the progress made already after only just a few times. I do totally recommend Lena and her classes!"
"Lena is much more than a great pilates teacher, her classes have a lot of variety. She understands very well the struggles in life and how to deal with them and what you need for a full and fit life and how to achieve this. She herself is a great example of this already living an active lifestyle in balance."
"I was really anti Pilates, but had a couple of classes with Lena and she completely changed my opinion towards it! Pilates can be fun and the right amount of exercise and relaxation at the same time if you have the right teacher. I love how much background knowledge she has. Really authentic and professional and most of all with a lot of passion!"
Choose your preferred package and options.
Sign up today - I can't wait to guide you, superstar.
Trust your intuition and follow your dream life(style).